Facing the Challenges of the Sandwich Generation with Jenny Hutt
Episode 05
Are you smack dab in the middle of the Sandwich Years? That precarious time where you're squeezed between the demands of caring for aging parents and still supporting children? We're here for you, and we've got a friend to the show who is living it out in real time, sharing how she's getting through it all. Jenny Hutt was the host of the Just Jenny Show on Sirius XM and is now hosting her own daily podcast–all while dealing with the long-term care of her father (and his recent death) and the launching of her adult children out into the world. Jenny and Jen discuss unique issues relevant to the Sandwich Generation:
Learning to re-calibrate your role as a parent in the lives of your newly "launched into the world" kids

Dealing with unresolved parent/child issues that sometimes arise with the death of a parent

Recognizing generational anxiety and equipping ourselves and our children with the tools to handle it

The importance of relying on a strong network of family and friends to draw from during this time (not being afraid to ask for help). 

Having the hard conversations with your parents about being prepared for their passing (and also making sure you're taking care of that for your children too)
So whether you're managing being part of the sandwich generation right now, or you're mentally preparing yourself for it, or you know someone who is facing it head on, there's something for all of us to take away from this candid and vulnerable convo with Jen and Jenny.
Hey everybody, Jen Hatmaker here, your host of the For The Love podcast. If you've been tuning into the regular podcast lately, we are doing this just really dynamic series called For the Love of the Middle, and we're covering all kinds of topics like aging and empty nesting and managing our, our parents who are getting older. All the hard parts of life that kind of no one prepares you for. Well, for our premium listeners, we wanted to extend this conversation a bit with a beloved friend of mine, a dear person to me, Jenny Hutt. She is smack in the middle of her life just like us, and she can talk all things about being the sandwich generation, which is what, what is that?
Well, for those of you who maybe don't know, it's this generation of people usually in about their like forties and fifties, somewhere in that range who are both responsible for raising our own children and getting them launched. And Jenny and I talk about this quite a bit. Even when they're launched at the young adult stage, they still need a lot of parenting and also caring for our aging parents and also probably still working full-time. Um, you're, you're not, you're not retired, so you still have this whole full adult life and you're kind being tugged at both sides. So it's double the responsibilities, double the caretaking, and we're kind of doing it all. And in some cases trying to hang on for dear life. My parents are still like relatively healthy, but in the last five years we have been through cancer and surgeries and I mean, we're, we're experiencing that, in our family right now.
And then of course, I've got one kid still at home and four in various stages of launch, but not really. And so I like, I understand this, I understand feeling like, whoa, which way do I go? So whether you're managing, being a part of the sandwich generation or you're just mentally preparing yourself for that phase of life, which will come, if you're not to it, it's not that far away. You could be like, "been there done that." I think you're gonna love this raw and tender and good and hopeful conversation with my friend Jenny. 
Jenny Hutt is the host of the Just Jenny podcast, and then for years hosted the Just Jenny Radio show on SiriusXM. She's also the founder of Bunny Eyez Eyewear. The tagline is "not your mother's reading glasses." I adore that and I have easily a dozen pairs.
She actually just lost her father in November, and so she has just entered this post sandwich part of life. But as we talk about at length, managing someone's affairs and estate after they are gone can either be, um, um, sort of tidy and managed and well prepared for, or it can be an absolute burden and you're gonna hear her talk through that too. And so she had so many good things to say about navigating both spaces and I love her. She, um, has, we became friends via her show. She found me and she was like, "can you come be on my show the next time you're in New York?" And I was like, "absolutely." And we've been friends ever since. And so I'm delighted to have her in my space and I'm delighted to introduce her to you if you've never met her before. So without any further ado, here is a, just a really special conversation with my friend Jenny Hutt.
---
Mentioned in this Episode: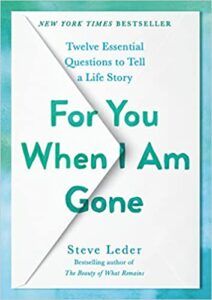 For You When I Am Gone
by Rabbi Steve Leder
---
Stay Connected with Jen Hatmaker: 
FACEBOOK | INSTAGRAM | TWITTER | TIKTOK | YOUTUBE | WEB
Thanks for listening to the For the Love Podcast!
XO – Team Jen
Your personal dream team of premium hemp CBD + 5 soothing botanicals for a full night of deep, restorative sleep. Get 20% off at FOCL.com using code FORTHELOVE.
Get help parenting during the tween and teen years from Jen and Mercedes Samudio. Visit mecourse.org and sign up today!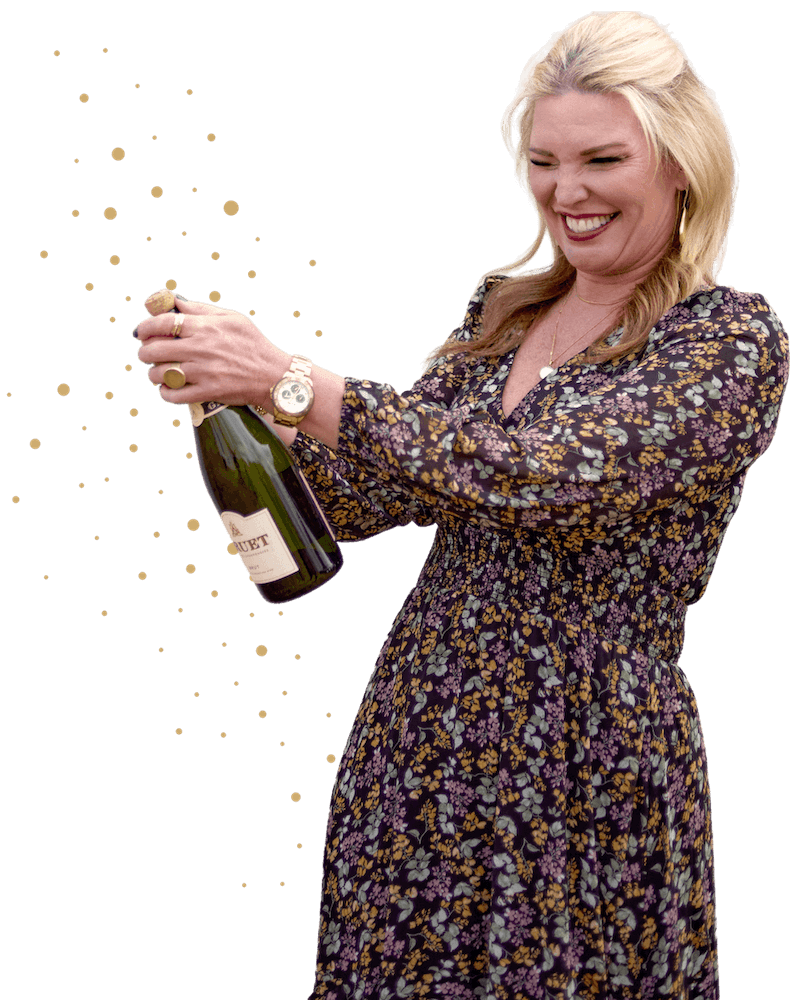 Shop Jen's Faves
From exclusive, limited-edition items to my must-haves, check out all my latest faves.
GET MY FAVORITES
Take a peek around
If you're not sure where to begin, I got you, friend. I'm always bringing you something new to enjoy.
Read More About Jen