For the Love of Funny: Tom Papa Takes His Comedy Personally
"One of the biggest hurdles that writers have is, is your own head saying, 'is this good enough?' And you start tearing it down and stop yourself from working with your critical mind." – Tom Papa
Episode 04
We're knee-deep in our "For the Love of Funny" series, celebrating all things hilarious and witty. Jen's been a long-time fan and amateur participant in the world of comedy, and our guest today explores one of her tip-top favorite genres of comedy.  He's a master of observational humor, turning even the most mundane moments of life into pure comedy gold. Our guest, Tom Papa, is not just a comedian—he's a whirlwind of talent with a remarkable career spanning two decades. From his uproarious Netflix specials "What A Day" and "You're Doing Great," to his writing and stand-up projects in comedy clubs and for shows like NPR's "Live From Here," to his acting roles, Tom has done it all.  He and Jen discuss the common theme of mining gold from your family to create some of your best comedy material (but avoiding presenting that said material to them, because family can be brutal critics). They also discuss Tom's new passion–baking, and how between writing, doing comedy and various shows, he's in the kitchen tending to all the processes involved with producing amazing bread and other baked goods. To that end, Tom also hosts his own podcast called "Breaking Bread with Tom Papa," where he invites guests for lively discussions over meals. Like a lot of comedians, Tom is more than just funny—he's a thoughtful, insightful individual who gives you something to think about between all the laughs.
Hi everybody. Jen Hatmaker here, your host of For the Love Podcast. Y'all, welcome to the show. I'm just delighted that you're here and I think you're going to be too because we are in the middle of a series called For the Love of Funny. You know how much I personally am here for funny people, funny situations, funny TV, funny material. I just love it all. I mean, I really do. I've been both a fan and a student and an amateur purveyor of comedy for so long and talking to these really creative and smart people who have made comedy their career is just so fun for me. I wanted this series to go on for a hundred years. This week's guest is a real genius, honestly, at what is probably my favorite kind of humor, or at least in the top two, that sort of observational humor, just those moments in life, however mundane, but being able to spin them into gold.
This is a normal thing or this is a common thing, but the way I'm going to tell it will have us howling on the floor. I have always loved that particular brand of humor.  Unless you think that he only lives in the normal space for his comedy, like making observations about everyday life, you can think again because some legitimately weird stuff happens to him. It's like the universe just keeps handing him content for him to tell funnier and funnier stories. So you guys, I'm so excited to talk today with comedian Tom Papa. You know him. Of course. Tom has had an incredibly diverse career. He's two decades into standup, which is rare and special. Tom has two recent specials on Netflix, one called What A Day and the other one called You're Doing Great, which is hysterical. 
He's a writer. He's written three books and for shows like NPR's Live From Here. On that show, he was the head writer and then also the traveling correspondent going from state to state, just talking to people and being a magnet for weird and hilarious things that he would then go on to describe in the way that he does and kind of this straight delivery, which is just so fun. He's also an actor. He's been in a lot of films over the years, like Analyze This with Robert De Niro. Oh my gosh, he was in Bee Movie, Jerry Seinfeld's movie. And then if that wasn't enough, as of this year, he's also a podcast host for the show called Breaking Bread with Tom Papa, which basically features Tom and he hosts cool and funny guests every week who just eat and drink and have funny conversations because it makes sense, and he and I talked about this.
He has a reputation for becoming a really good baker. I didn't let him get away without talking about what drew him into the kitchen and why and what he loves about it. So we're obviously going to have that in this conversation. In addition to all kinds of fascinating things, Tom really talks about his creative process and his writing process and what he's learned over the years, and I asked him what his favorite genre is because he operates in so many silos, and I just found him so warm and present, just really with me in this conversation. In fact, when we wrapped up the conversation and I stopped recording, we stayed on the phone for another 10 minutes talking about raising young adults and this generation and social media. It was just, I don't know, I was really delighted to meet him today, and to have him on the show in a comic of this stature is so special. I think you're going to love this conversation as much as I did, so I'm so pleased to share it with you. So welcome to the show, Tom Papa.
---
MENTIONED IN THIS EPISODE: 
Class Clown (Comedy Album by George Carlin)
Let's Get Small (Comedy Album by Steve Martin)
A Prairie Home Companion with Garrison Keillor
Getting Baked with Tom Papa // The Best Italian Ciambella Ever!
Getting Baked with Tom Papa // How To Start Baking Sourdough 
Visit https://www.ableclothing.com/ and use code JEN to save at checkout
Visit jenhatmakerbookclub.com and use code READ at checkout $5 off your purchase!
Visit betterhelp.com/forthelove to save 10% on your first month!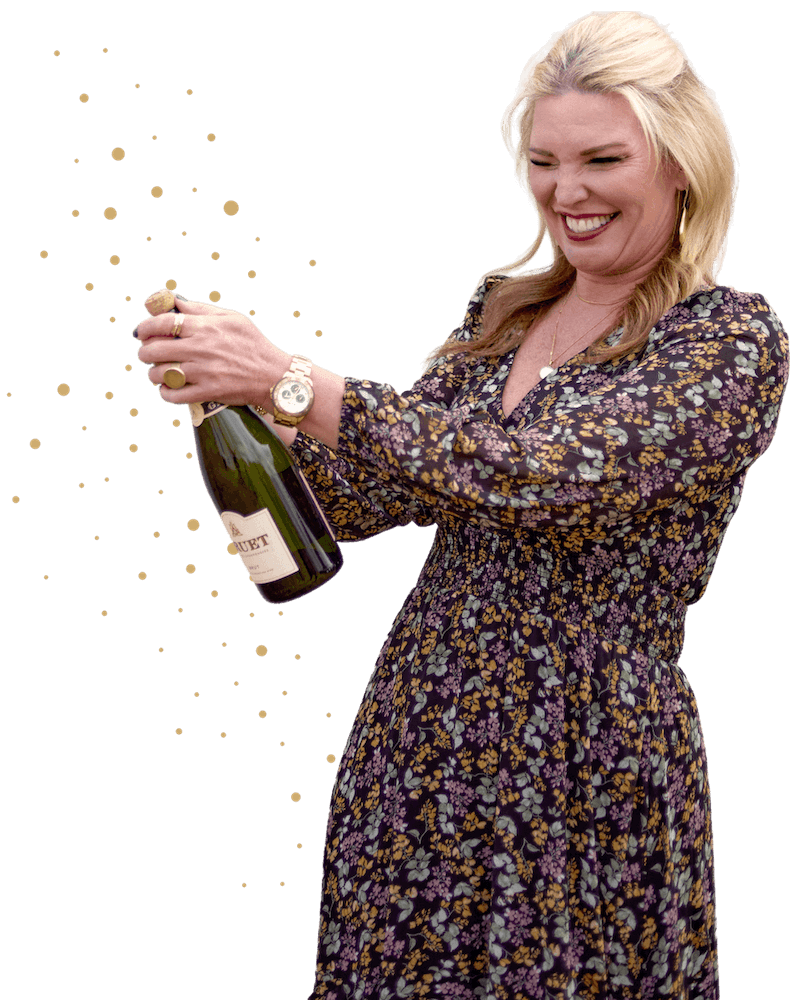 Shop Jen's Faves
From exclusive, limited-edition items to my must-haves, check out all my latest faves.
CHECK OUT MY GIFT GUIDE
Take a peek around
If you're not sure where to begin, I got you, friend. I'm always bringing you something new to enjoy.
Read More About Jen