Sheltered Kids Who Grew Up To Be Funny: Trey + Katie Kennedy and Jake Triplett
Episode 03
We're back with more funny, and this week doesn't disappoint. For those of you who grew up in the Bible Belt and maybe went to a conservative church (or even if you didn't), perhaps you were a bit sheltered like our guests this week. Before racking up over 12 million combined followers on Instagram, TikTok, Facebook and elsewhere, and hosting the hit podcast Correct Opinions, comedian Trey Kennedy came to fame on the short-form videosharing app Vine. His hilarious and pointed videos ranged from imitating a church youth pastor who is cornily trying to be cool and up on pop culture, to an overly sunny Dad who tries to drag his teenage son out of bed to go to church. Now, Trey has teamed up with his friend Jake Triplett, who he met at a Christian camp, and the two co host the podcast, along with Trey's wife Katie (who keeps the pair on track and from going down too many rabbit holes). In this episode, the trio and Jen share the commonalities of their Baptist church upbringings, their naivete about dating customs (hearing Jake's assessment of what he thought french kissing was will make you howl), and how Trey's Bible wielding grandmother had a serious talk with him about rumors of him being gay (He's not. Not that there's anything wrong with that). They've managed to turn being 'sheltered' into comedy gold, and they've been taking their brand of comedy all around the country with their recent "Grow Up" tour and their clean comedy is resonating everywhere. Their funny spin on their past doesn't just give us a good laugh; it also makes anyone who had a similar childhood feel like part of a big, quirky family.
Hey everybody. Jen Hatmaker here, your host of the For the Love Podcast. You guys, welcome to the show. This is so fun. This is some of my favorite stuff to do on this show in a series called For the Love of Funny, and I love all the serious and sober-minded and important and big conversations that we host on the show. But I also love to laugh and I love funny people. If I had my druthers, we'd be doing a humor series like every third series. I've been so looking forward to this one and for good reason today we have a hilarious trio on and you probably know them already. Today we have Trey Kennedy and his wife Katie and Jake Triplett on the show. I love these guys. I've been consuming Trey's content for years.
He is so funny and he's got these short videos that you've positively seen and I think I just relate to so much of his stuff. I grew up in a similar way–in church every time the doors were open and sort of in the buckle of the Bible belt and that is a ton of their source material. I think just for me, because it's so familiar, it's hysterical, but no matter what your childhood was, they are hilarious. Trey is a comedian who actually got his start on the Vine app. Talk about a throwback! Now you can find them everywhere on Instagram, YouTube and TikTok. So the three of them Trey, Katie, and Jake are co-hosts of a podcast in their fourth year called Correct Opinions and they're known for absolutely roasting people with crafted burns. Katie's there–she slaps her "that's enough" button when Trey and Jake get to be just too much. 
When we talked today, they were in the middle of a really great international tour, which is so exciting for them. We talk all about their rise and their beginnings and how this turned into an absolutely real job and what it has been like for them. These guys are so funny. They're super well-versed in pop culture and slang and what all the kids are up to these days. You've got to check out their YouTube because their videos, their impersonations have earned them a massive following, massive. They find humor in just every little thing and then they say what we're all thinking. They're so good at what they do. People write into their show begging to be roasted. That's how funny they are. I just completely enjoy this conversation. I so enjoy funny people. I love talking to them about their process, about their creative energy, about their sort of comeuppance, and these guys did not disappoint. 
I'm so pleased to share with you my conversation with the incredibly hilarious Trey Kennedy, his beautiful wife, Katie, and Jake Triplett.
---
MENTIONED IN THIS EPISODE: 
Correct Opinions (Podcast hosted by Trey, Katie, and Jake)
Trey Kennedy's Grow Up Comedy Tour
Jake Triplett's Sheltered Kid Special
For the Love Episode ft. John Crist
Visit https://focl.com/ and use code FORTHELOVE at checkout for 20% off of your purchase
Visit jenhatmakerbookclub.com and use code READ at checkout $5 off your purchase!
Visit https://www.ableclothing.com/ and use code JEN to save at checkout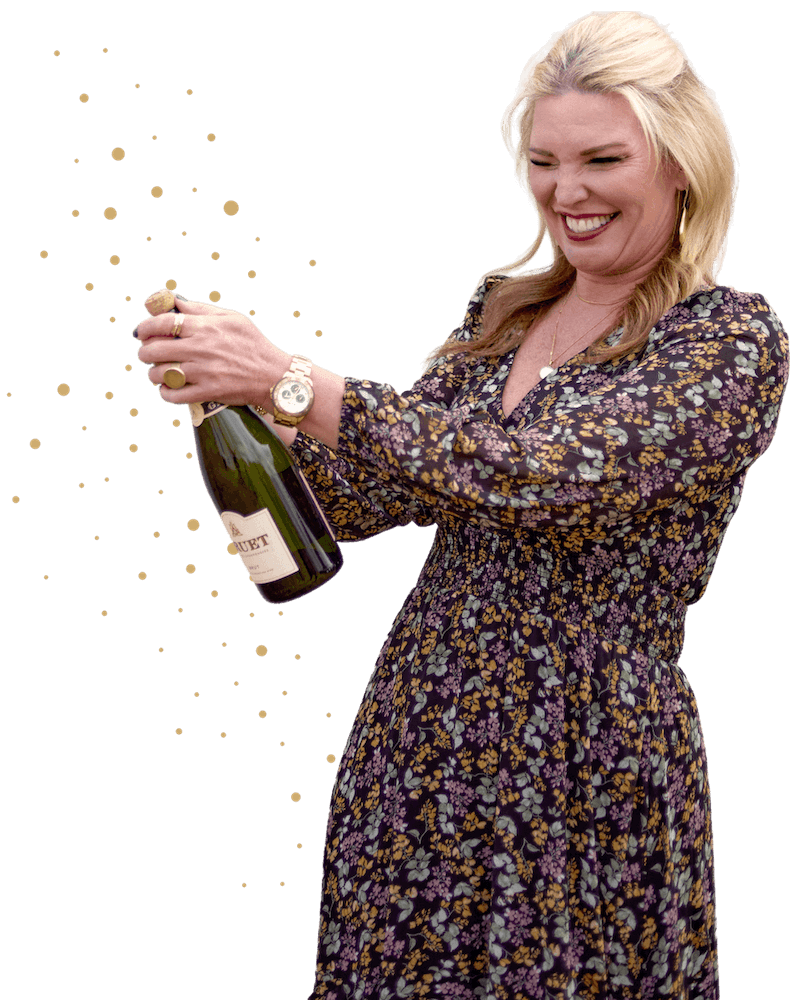 Shop Jen's Faves
From exclusive, limited-edition items to my must-haves, check out all my latest faves.
CHECK OUT MY GIFT GUIDE
Take a peek around
If you're not sure where to begin, I got you, friend. I'm always bringing you something new to enjoy.
Read More About Jen