Episode 09
Happy unscheduled podcast goodness day to you all—we've got a super fun bonus episode for you! This week we are welcoming the one and only Antoni Porowski to the show. You know and love him from the delightfully heartwarming Netflix show, Queer Eye, where he works as the food and wine expert, teaching people the power of caring for all bodies—inside and out. Not one to just have a day job, Antoni is also in the throes of releasing his most recent cookbook, Antoni: Let's Do Dinner. This book features easy peasy recipes that will leave you feeling satisfied and ready to take on each day. Jen and Antoni chat about their favorite kitchen tools, the time it takes to put recipes together, and why sharing food is a form of self love for yourself and others.
Hey everybody. Jen Hatmaker here, your host of the For the Love podcast. Welcome to the show. You guys, today we're bringing a really exciting bonus episode to talk about my favorite topic, food, with one of my favorite people, Antoni Porowski. Yay. He has been so kind to come on our little show and give us a little exclusive sneak peek of his brand new cookbook, which you should just go ahead and order now. Really, just hit buy now. Don't even think about it.
I love his food point of view. When he and I start talking about food, it's obnoxious. And what we love and what we want and how we cook. We cook very similarly. Both he and I are self-taught. Neither one of us went to culinary school. We are imprecise cooks. Neither one of us likes to bake. I'm like, are we the same person? Are we twins? This episode is so fun.
So obviously, I'm sure you know who Antoni is, but just in case you don't keep up with pop culture, here's a little rundown. Antoni is one part of the fab five, AKA the stars of Netflix's Queer Eye, the best show. Just what the world needs. The most feel good show ever. Antoni is the food and wine expert on the show, and he helps people essentially learn to feed themselves properly and in a nurturing way, no matter what their budget or kitchen looks like, no matter what their experience is or isn't in cooking.
So on top of filming obviously an Emmy award winning TV show, Antoni is also a New York Times bestselling author, and is himself an Emmy award winner. His first cookbook is Antoni In the Kitchen released in 2019. And you guys, the majority of those recipes contain less than five ingredients, right? So I don't care who you are, how new you are to the kitchen, that is a cookbook for you. Anybody can do it. And so today, we're lucky to be chatting about his brand new book, which comes out September 14th. It's called Antoni: Let's Do Dinner. And it is absolutely lovely, and shows us that simple food can always be special if it's made with the right flavors and ingredients, and of course, love.
So this conversation was so cute. All we did was talk over each other because this is our favorite thing to talk about. And he is just an absolute delight. So I'm so pleased to share my conversation with the wonderful Antoni.
---
Books & Resources Mentioned in This Episode
Antoni: Let's Do Dinner by Antoni Porowski 
Antoni in the Kitchen by Antoni Porowski
---
Stay Connected with Jen Hatmaker:
FACEBOOK | INSTAGRAM | TWITTER | YOUTUBE | WEB
Thanks for listening to the For the Love Podcast!
XO – Team Jen
Get 20% off with code 20Jen at livefashionable.com.
Join the sisterhood in nerdiness at jenhatmakerbookclub.com.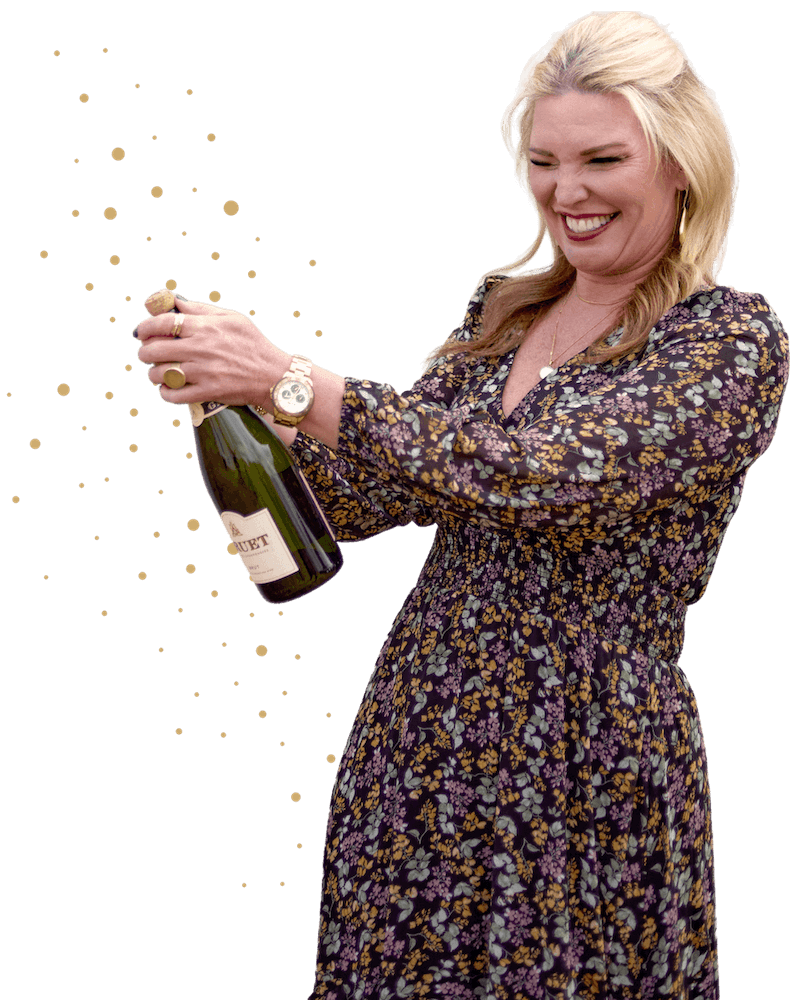 Shop Jen's Faves
From exclusive, limited-edition items to my must-haves, check out all my latest faves.
GET MY FAVORITES
Take a peek around
If you're not sure where to begin, I got you, friend. I'm always bringing you something new to enjoy.
Read More About Jen