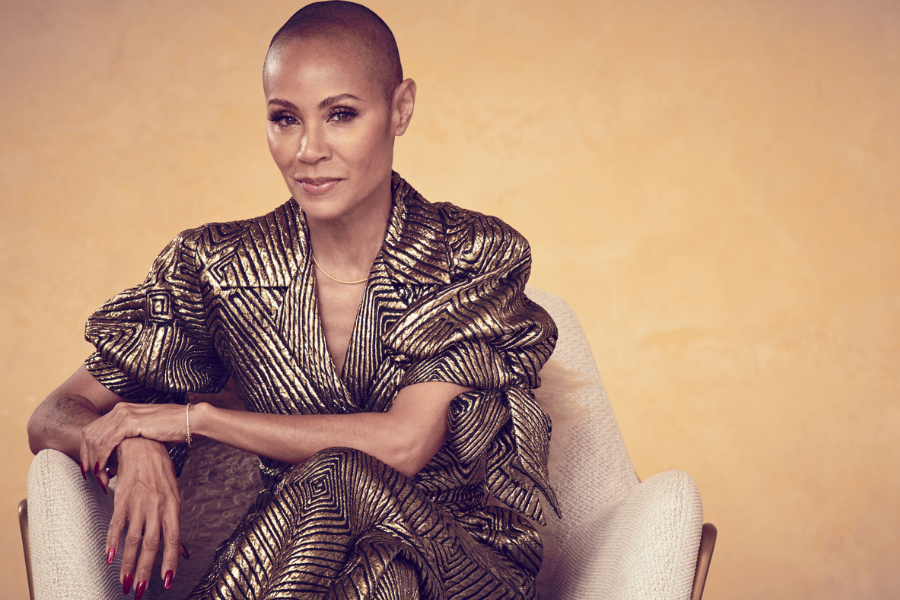 Jada Pinkett-Smith on Trauma, Grief, and the Power of Embracing Your Journey
"Even today is difficult for me to look at my life and say that I've suffered trauma. I didn't realize how much trauma I had. I know it theoretically, but I'm still in the process of believing it."
Episode 02
We're in the thick of our "For the Love of Therapy" series, and this week we're getting a full helping of candor and insight from the multifaceted actress and author, Jada Pinkett Smith. Jada candidly reveals another side to her journey that many might not know from her highly public persona, a story where she takes charge of her narrative in the face of what people have decided for themselves who they think she is. Jada recounts the formative and often traumatic events of her past, and talks in stark terms about her present day pain points. Without sparing the hard parts, Jada leans into what it's like for her, as it is for so many of us to be a woman today, what it's like to reckon with our trauma, and marriage is really like behind the curtain, in hopes that what she's learned will resonate with other women, no matter what their story is. 
Jen and Jada compare notes from their own lives about:
Jada's encounters with complex trauma, PTSD, panic attacks, and suicidal ideation

How mental health issues can visit anyone at any time, regardless of privilege or upbringing

The slow acceptance to admitting they've faced trauma, thinking "others have had it worse" – and the continued work toward reckoning with that truth

The reality that all of us, especially those in the public sector, will be judged by others, and a new understanding that judgment is most often about people's own pain and how they've been hurt by others' judgment, rather than it is about the person being judged
Through sharing her life journey, which she covers in much greater detail in her newly released book "Worthy," it's Jada's hope to encourage others navigating similar struggles towards wellness and understanding.
Hey everybody. Jen Hatmaker here, your host of the For The Love Podcast. Welcome to the show. We got a big one today. Right now we are in a series called For the Love of Therapy, which needs no explanation. This is just important, the end. What's important to the community is important to the podcast. We knew that we wanted to build a powerful series around mental wellness and therapy and all the ways we get there. So today, we have actor and talk show host Jada Pinkett Smith. She was actually named one of Time's 100 Most Influential People in 2021. That's huge. Obviously, a co-host of Red Table Talk, which won a daytime Emmy, and if you don't know her just by her name alone, I can never list all her movies, so I don't even– Nutty Professor and Bad Moms and Magic Mike XXL and Girls' Trip and The Matrix Revolutions–things just go on forever. She's really done it all. She was a lead singer and songwriter for a metal band. She published a children's book that went to number two on the New York Times bestseller list. She's married to a pretty famous dude, but she's her own person and she was her own person way before Will, and that's really what we're talking about today. She's an outrageous talent in her own right, obviously, but she also had a whole life, a childhood, and an adolescence that deeply informed who she is and where she is. We talk about all that, but I'm just thrilled to have her as part of the series because as you'll hear, therapy and therapeutic interventions were a huge part of her story. In fact, in her book, which I got to read early, she starts out with sort of her therapeutic wellness practices and then goes back and says, "Why am I here", and builds up to that point again. 
She is wildly honest and as far as I can tell, didn't seem to hold back a single detail. So in her beautiful book coming out called Worthy, wait until you see the cover, she really kind of explores her path to accepting her power as a person, as a woman, and her discovery that this strong sense of self and this internal compass is every woman's right and her saving grace, and it's just beautiful. It really is just a beautiful story. Also, she had amazing things to say about motherhood and what self-love does for our hearts and our souls and what it means for our healing. It was really powerful and really candid, and it was a side of Jada–I told her this at the beginning of the interview–I followed her career pretty closely. I've seen, I think almost everything she's ever been in and Red Table –I know her work, and when I read her book, I'm like, "Holy moly, I did not know that and I did not know that, and I did not know that." If you didn't already, you are going to adore her after you hear this conversation. I'm just delighted to have her on the show. The wonderful Jada Pinkett.
---
MENTIONED IN THIS EPISODE: 
Time's 100 Most Influential People in 2021.
Girls Hold Up This World by Jada Pinkett Smith and Donyelle Kennedy
Visit jenhatmakerbookclub.com and use code READ at checkout $5 off your purchase!
Visit betterhelp.com/forthelove to save 10% on your first month!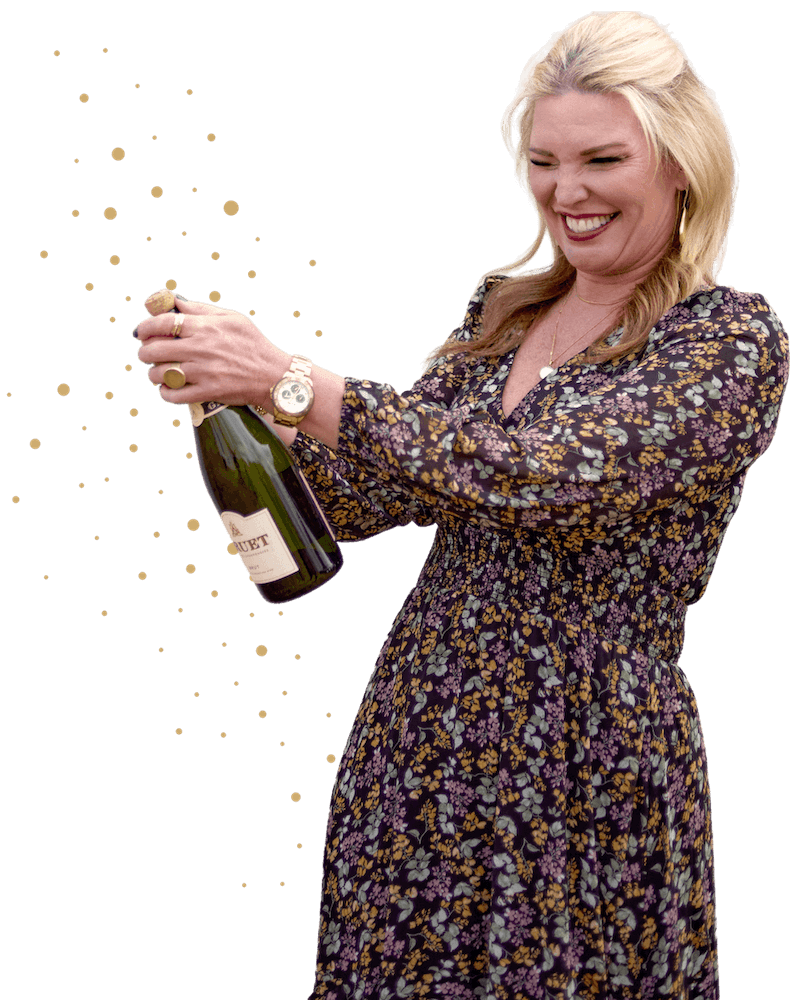 Shop Jen's Faves
From exclusive, limited-edition items to my must-haves, check out all my latest faves.
CHECK OUT MY GIFT GUIDE
Take a peek around
If you're not sure where to begin, I got you, friend. I'm always bringing you something new to enjoy.
Read More About Jen