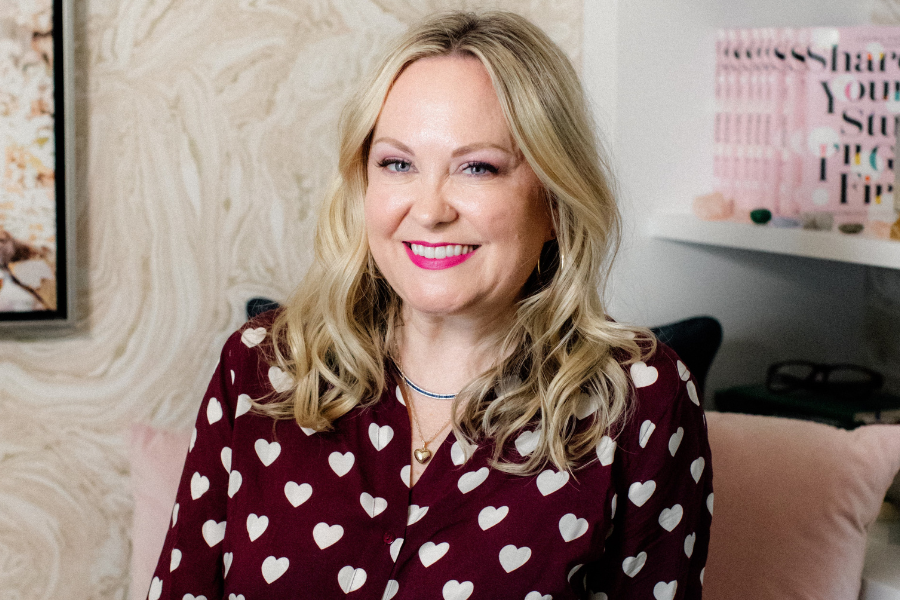 Finding Friends, Keeping Them and What To Do When You Break Up: Laura Tremaine
Episode 01
We're in a brand new series; For the Love of Friends and Community. Friendship and community often serve as the cornerstone for many women's lives, providing a vital support system that nurtures connection, empathy, and mutual growth. In a recent survey from Psych Central, nearly half of most women report having fewer than 3 close friends, one third report having between 4-9 close friends, and 12% say they have no close friends at all. We know that friendship contributes to more satisfaction in life and is good for our overall health. So what's the key to finding and keeping friends? How many friends do we need to get those good friend vibes? Our guest this week, author and podcaster Laura Tremaine, has written extensively about friendship, drawing from her own experiences and the experiences of other women she has talked to. Laura wants us to identify, create and nurture these deep connections that we long for. She also teaches us that friendship takes work, and vulnerably shares her friendship fails (yes, even a friendship expert has a few friend misses now and again). 
Jen and Laura discuss: 
The key qualities that make a friendship meaningful and enduring, and how those things are defined by what you value

A rundown of the things we all may think are important about friendship and looking at the things that aren't as important as we've been made to believe they are

How to navigate friendship breakups and friendships ending, allowing grief over that loss, and leaving room for that vacant "chair" to be filled by someone new

Finding the "fellow obsessive" friend – the one you can geek out about with things that you both love
Creating meaningful friendships is not just about having a social circle. It's about experiencing true companionship and vulnerability and support. And it's these soul connections that can bring so much joy and fulfillment to our lives. 
Hi, everybody. Jen Hatmaker here, your host of the For the Love Podcast. Welcome to the show. Now, if you've been around the show for any time at all, you know how much I love kicking off a new series. It's so exciting. We planned for it for so long. We do so much brainstorming around our series, what we want, them to be, and how we want them to arc. Then we make this whole list of guests that we want and we go beg them to come on the show. We build a series with such intention and with such excitement. So getting to finally bring it to you represents endless work that we've been doing for months and months. Today is no exception. It's a new fabulous batch of guests plunging into a new conversation that we believe based on you, your feedback, and what we hear from you matters to us.
Today we start a new series called For The Love of Community and Friendships, and I'm thrilled about it. It is very true that making new friends and sometimes even keeping and maintaining friends is a challenge we didn't know to expect. This is a really common pain point for a million reasons. My life stage has changed and I'm lonely. The friends that I had in my last season. Some of those bonds are loosening. I don't know what to do. I don't have any friends. I've been hurt by friends. It's endless. This is really a conversation that is common to our stage of life, but I don't necessarily see a lot of robust discussions around it. We're just out here in the wilderness trying to figure it out as grownups.
There are a handful of questions I've heard us raise, including myself. How do we make new friends at any age? What are the things that we can be doing to put ourselves in places to meet new people? Especially if we're in a new city, we have a big change in our life, marital status, or family status that might have affected the fabric of our friend group. What happens when we have conflict? What do I do if I feel lonely? This goes on and on. This is why we wanted to build an entire series around this, where we could really parse out some of the big questions and pain points that we are collectively experiencing. We could not be kicking off this series with a more wonderful guest. Laura Tremaine is here today!
She is an author and a podcaster and an overall trusted sister on how we can identify, create, nurture all these deep connections that we are longing for. Her work has meant so much to so many people, including my own. Laura's very deep understanding of human connection and her very practical insights. The inclusion, vulnerably, of a lot of her stories and friendship, both for good and for bad, for success, and for her own personal failures have made her just stay, sought-after voice in this area, for sure. Creating meaningful friendships is not just about having a social circle. It's about experiencing true companionship, vulnerability and support. It's these soul connections that can bring so much joy and fulfillment to our lives. That's what we all crave. Laura released a book earlier this year called The Life Council, 10 Friends Every Woman Needs.
Don't let that subtitle make you panic like, "Hey, go find 10 new friends." It's not like that. You'll be identifying people in your own life. This is a different way to think. It's a construct of the way that we consider friendships in our lives. It's relieving and it takes a lot of pressure off. I think you're gonna find it actually super hopeful. So I'm so happy that you're here. I'm so happy you're about to listen to this conversation. It's practical and it's tactile and it's lovely. Laura is trustworthy and she's my friend. We couldn't have a better guest to begin this series. I think you're gonna love this conversation. Please help me welcome the absolutely delightful, Laura Tremaine.
.
---
MENTIONED IN THIS EPISODE: 
Share Your Stuff I'll Go First
by Laura Tremaine
Friends song by Michael W. Smith
Steven King Summer (A book club with Laura Tremaine)
On Writing: A Memoir of the Craft
by Stephen King
The Stand
by Stephen King
CONNECT WITH Laura Tremaine
LGBTQIA+ Parenting e-course from Jen and special guests is available for order. Visit https://www.mecourse.org/lgbtqia-parenting for more info.
Visit https://focl.com/ and use code FORTHELOVE at checkout for 20% off of your purchase
Visit jenhatmakerbookclub.com and use code READ at checkout $5 off your purchase!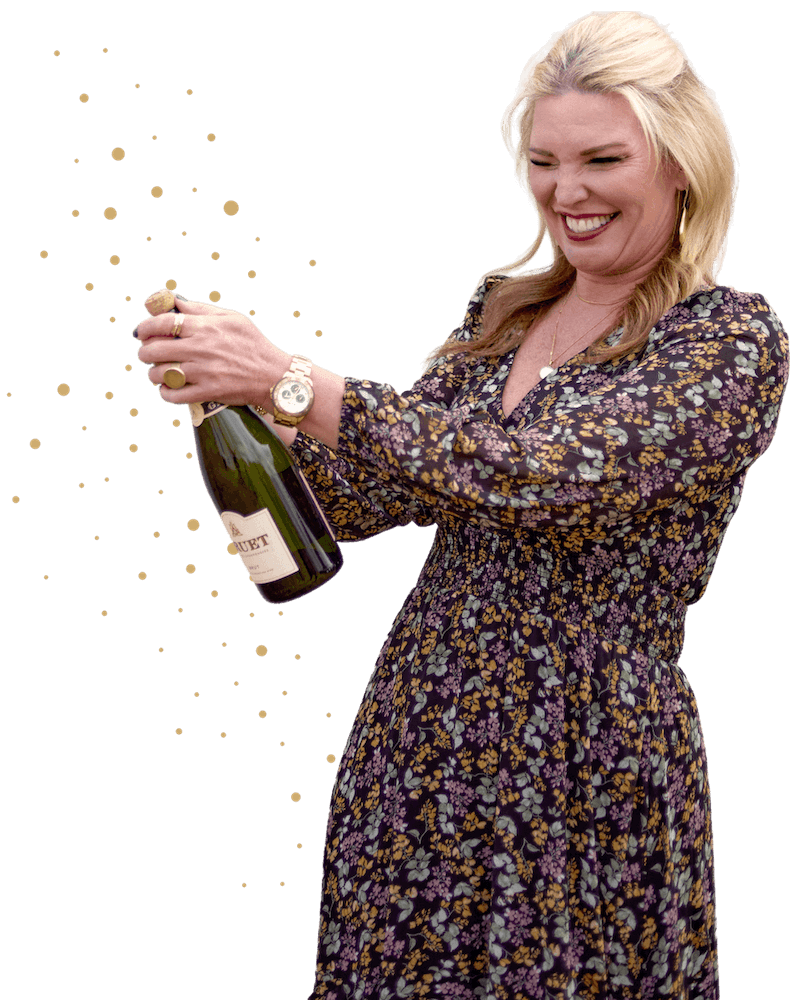 Shop Jen's Faves
From exclusive, limited-edition items to my must-haves, check out all my latest faves.
GET MY FAVORITES
Take a peek around
If you're not sure where to begin, I got you, friend. I'm always bringing you something new to enjoy.
Read More About Jen