For the Love of Funny: Finding The Funny In Our Wins and Losses with R. Eric Thomas
Episode 02
We're back with more of our For the Love of Funny series, and this week we're asking the question; is it possible to find humor not only in our lighter moments, but also in our vulnerable and difficult times? Our guest this week specializes in wit through the written word–and he has found that it is possible to find joy, while being heartfelt and hilarious at the same time. We're welcoming R. Eric Thomas, back to the show! Whether he's writing about politics, pop culture, or celebrity craziness–Eric has a refreshing and hilarious perspective–which really helps when regular reporting on politics and news might send us spiraling into the darkness. Eric is also a television writer (Dickinson on AppleTV+, Better Things on FX), a playwright, and a bestselling author of several books, including Here For It: Or How To Save Your Soul in America and his newest work, a collection of hilarious essays called Congratulations The Best Is Over. Eric brings that laugh we need when the world seems bonkers, and helps remind us that we can find something to laugh at in almost every situation–we just have to be open to it. 
Hey everybody. Jen Hatmaker here, your delighted host of the For The Love Podcast. Welcome to the show. You're going to be so glad you're here today. We are in a series called For the Love of Funny. I have said at one point or another in this series that if I could, I would run a humor series six times a year. I am so drawn to not just comedy but funny people, and this is making my day–all the folks that we have in the series. This is my space and what I reach for, what I'm drawn to–not just because I like a laugh, but I'm also fascinated with the structure and the skill of comedy. It's not easy and it requires so much work. I'm fascinated with the timing of comedy and the rhythms of it and how you build a joke or a story. I am drawn to this genre and the people who are good at it because they can help us find something funny in the darkest of times and really serve us with their storytelling and their observations right when we need it. I am grateful all the time for people who are good at this. 
Our guest today is one of those people for sure. If you've been around me at all, this'll be the 10th time you've heard me talk about him or urge you to sign up for his newsletter or buy his book or follow him on socials. This is one of my favorite funny people. His background and his original real job was a journalist, which is kind of serious, but then he stumbled into the good fortune of writing about politics and pop culture in a funny way, which is genuinely his skill. So today we have R. Eric Thomas back.
He is so good at this. No matter what he's writing about; politics or pop culture, celebrity–he's just a brilliant writer period. He's so good at "funny," which is hard, which he and I talk about. He was on the show a few years ago. We had a series called For The Love of Finding the Truth and we talked to him because at the time he was a staff writer at elle.com and he wrote a daily humor column called Eric Reads the News. We were just talking about how humor can be found even in the hardest truth and even the news, which is so bonkers and bananas, and that's one of his honed skills. Now he took that kind of sensibility to his own personal humor newsletter. It comes out once a week. It's called Here for It. I told him this on the show; I've never missed one, never. I think I've read every one he's ever written. 
His brand of comedy writing is my favorite, and he is the best at it. If he wasn't busy enough, writing a weekly column and a weekly newsletter, He's also a television writer. He wrote for Dickinson on AppleTV+. Plus. He wrote for Better Things, which I watched start to finish over on FX. He's a playwright. He is a bestselling author. He's written Here For It, which was his first book. And then he wrote a young adult novel. His newest book, which we'll talk about in this interview too, that maybe his best work is called Congratulations The Best Is Over.
He's so good at what he does. Since the first time I ever read his work, I made it my mission to track him down and make him my friend and I've done it. He was careless enough to give me his cell phone number a few years ago, which I have used with impunity and when we had a funny series, I knew I wanted him to come on and the timing was perfect as his book had just come out too. So, I want you to have all things Eric. You're going to enjoy this conversation and you'll see why I love him so much. So without any further ado, please welcome the inimitable R. Eric Thomas.
---
MENTIONED IN THIS EPISODE: 
For the Love of Finding Truth ft. Eric Thomas
Here for It
by R. Eric Thomas
Congratulations, The Best is Over
by R. Eric Thomas
Reclaiming Her Time: The Power of Maxine Waters
by R. Eric Thomas and Helena Andrews-Dyer
Kings of B'more
by R. Eric Thomas
The Getaway Car: A Practical Memoir About Writing and Life
by Ann Patchett
Broken (in the best possible way)
by Jenny Lawson 
My Point…And I Do Have One
by Ellen Degeneres
There's Nothing in This Book That I Meant to Say
by Paula Poundstone
Visit betterhelp.com/forthelove to save 10% on your first month!
Get 10% and Free Shipping when you visit trustandwill.com/forthelove. See how Trust and Will can benefit you!
Visit https://focl.com/ and use code FORTHELOVE at checkout for 20% off of your purchase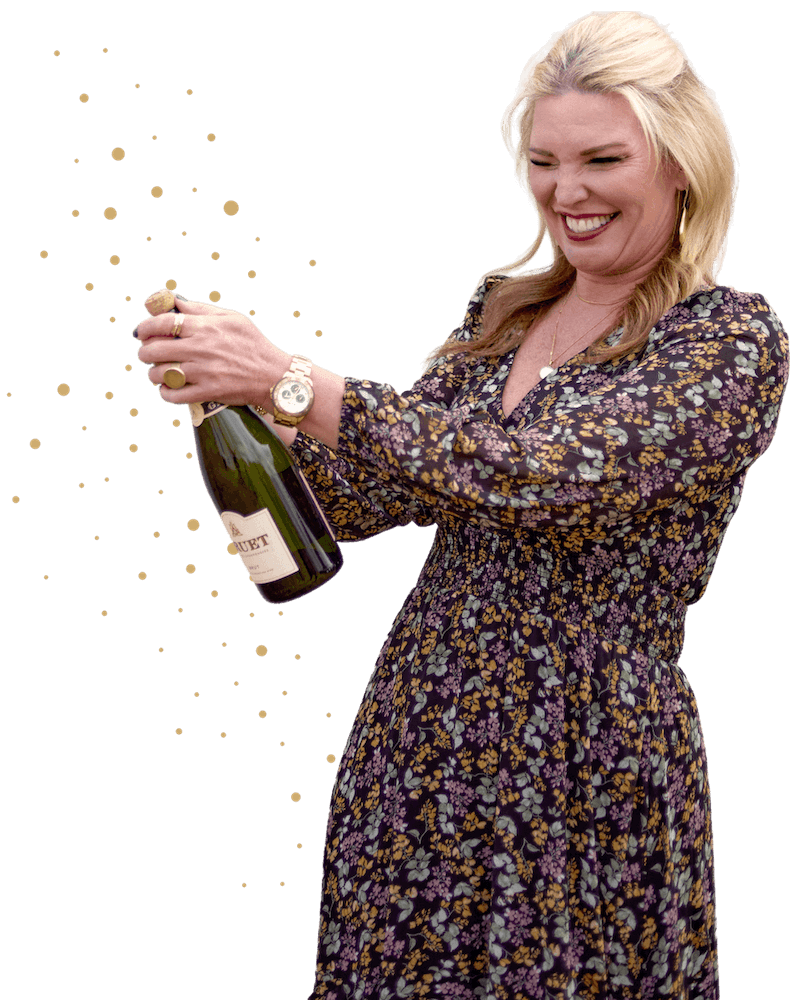 Shop Jen's Faves
From exclusive, limited-edition items to my must-haves, check out all my latest faves.
GET MY FAVORITES
Take a peek around
If you're not sure where to begin, I got you, friend. I'm always bringing you something new to enjoy.
Read More About Jen